Now that summer is here, almost all of you must be gearing up for summer vacations, isn't it? And while everyone's travel preferences might vary, there's one thing that everyone agrees on — good hotel experience is the binding glue for a great trip.
But do you really have to stay at the Four Seasons or Taj Vivanta to make that happen? You might think that a great hotel has to be an expensive or posh one, but that's not entirely true. There's no denying that these are great hotels, which offer impeccable hospitality experience to their patrons, but you can also have a great holiday experience in a small budget hotel, provided you make use of your resources smartly!
What we mean to say is, you need to follow smart travel and hotel hacks to maximize the potential of the humble inn where you planned to spend the better part of your vacay. We have compiled a list of some hacks here, so you if you are looking forward to a luxurious experience on a shoe-string budget, you should definitely keep these handy:
1. Use Disposable Cups To Make A Toothbrush Holder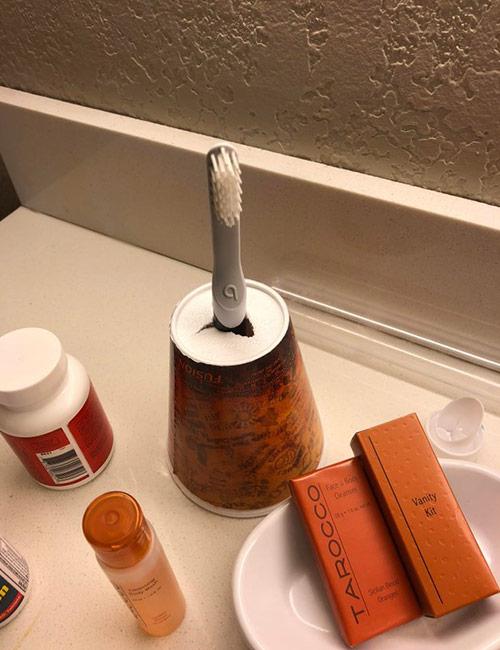 If you are traveling on a budget but don't want to compromise on your hygiene, then this hack is for you. If your hotel bathroom doesn't have a toothbrush holder, you can use a paper cup instead. Just keep it upside down on the bathroom counter and creates groves for your toothbrush by piercing holes in its bottom.
2. Can't Find Travel-Sized Makeup Products? Use This
In case you have to carry certain makeup products and you can't find their travel-sized versions, you can just transfer the amount you need into empty contact lens cases. The cases will allow you to carry the products without any spilling and they will also take very little space in your luggage. This hack would work best for products like foundation or concealer.
3. Use Your Door Opener As A Bottle Opener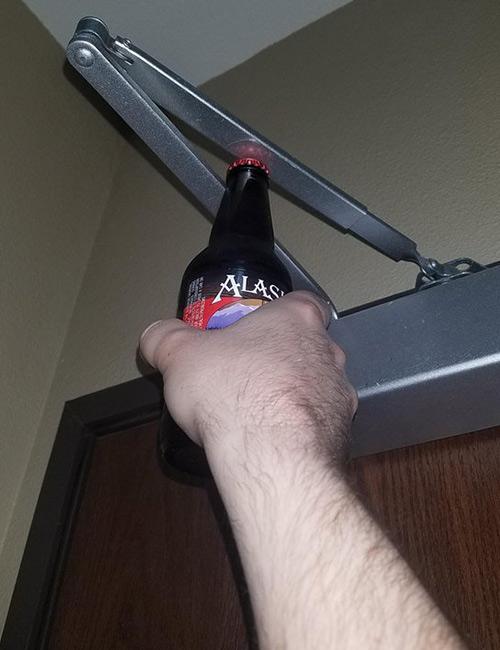 You know there's nothing as annoying as not finding a bottle opener to open the bottle of champagne or cheap beer when you have planned a special night with your partner. But here's our solution, use your door ledge instead, and keep the party going!
4. Keep Forgetting Your Charger In Hotels? Use This Nifty Hack And Never Forget Your Charger Again
This happens to almost all of us. And the realization that you've left your charger hits you just when you are about to upload that fire selfie, and your phone dies! But here's how you can prevent it from happening. Just attach your car keys or home keys to the cord of your charger. You will never forget it again.
5. Want To Get Decked Up, But There's No Space For You To Get Ready? Make Your Own Vanity By Using This Hack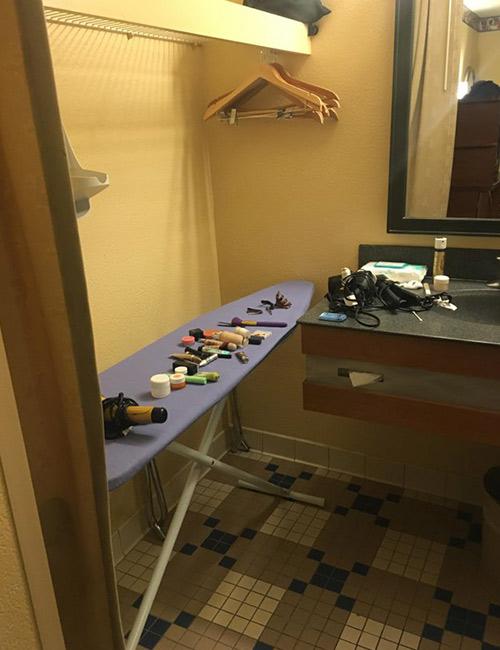 So you've got a date night planned with your partner, but you don't really have a vanity to sit down in front of and get ready. Here's what you should do: Use the ironing board as extended counter space. Voila! Your makeshift vanity is ready.
6. No Minifridge In Your Room? Use The Sink Of Your Bathroom To Chill Your Drinks
If you want to have a cold drink or a chilled beer in your room, but you don't have a minifridge in your room this is what you should do: Grab some ice, and fill your bathroom sink with it, and place your drinks in them. You can enjoy a cold beer, in the comfort of your room, at no extra cost!
7. Want To Leave Your Gadgets On Charging While You Grab Some Breakfast? Now You Can With This Nifty Trick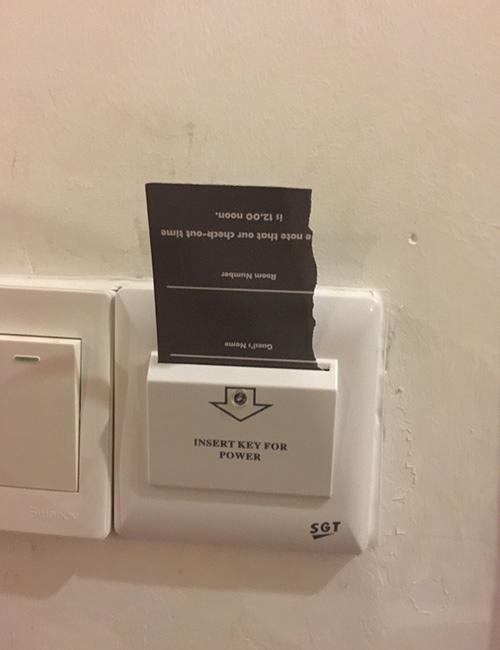 You must know that most hotel rooms require the card key to power the outlets and appliances, but you have to deposit the card key with the reception every time you step outside the hotel. So if you want to leave behind your camera or other gadgets for charging, you should stuff the key slot with a cardboard piece of similar girth. It will prevent the electricity from being cut-off when you leave the room.
8. Want To Leave Some Emergency Cash In The Room, While You Go Out Sightseeing? Use This Safe Trick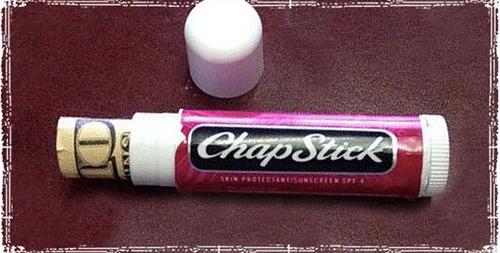 Almost all of us take some extra emergency cash with us when we are traveling, don't we? Now the question is what unassuming place should we stuff that money in for safekeeping? The empty tube of chapstick! No mugger worth his salt would ask you for your chapstick now would he?
Aren't these travel hacks great? Now you can guarantee a stress-free travel experience for yourself, even on a shoestring budget!
Try these hacks, and let us know how they worked out for you. If you know of any other hotel hacks, share them with us in the comments.
The post 9 Hotel Hacks You Really Need To Know Before Your Next Trip appeared first on STYLECRAZE.
Brought to you by Buzzfeed. Read the rest of the article here.