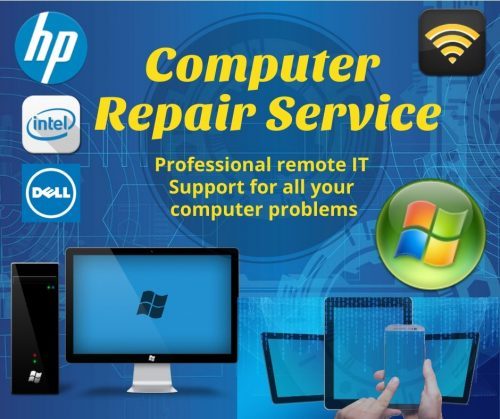 *** Please contact me before purchasing to discuss cost and requirements ***
Hello, i am a certified Microsoft Computer Technician  with over 15 years of experience in computer companies and IT Support with a computer engineering college degree. I have alot of experience with all WINDOWS versions and can fix just about everything.
-Fix any Windows error message
-Software installations
-Security Upgrades
-I will remove virus/spyware/malware
-Computer optimization for a FASTER computer
-Tutorials and Consultation for computer related matters
-Data recovery
-image design and editing
-Computer and network security
-Website design and creation ( WordPress )
And Much More IT Support Services!
Because i am professional, honest and reliable. I have worked on and solved thousands and thousands of computer problems and issues.
Please message me for any questions.
WHAT IS FIVERR.COM? :
Fiverr is the world's largest marketplace for digital services. Fiverr enables you to browse the selection of freelancers offering services, and to place orders in just one click. A service offered on Fiverr is called a Gig:



You can go to my Fiverr page for more info and services. You can Contact and message me there:
Computer Repair: